Gallery
Enjoy our gallery of candid shots of our furry friends having a great time at Archer Road Pet Resort!
Our Promise to You
Archer Road Pet Resort is locally owned and lovingly operated by residents of Haile Plantation. The Erickson's and the Berdanier's, who are five people with warm hearts for cold noses! We treat your pets like family and do everything we can to ensure they want to come back time and time again. Our knowledgeable and caring staff go above and beyond to ensure that your pet's stay is both safe and enjoyable.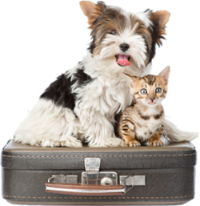 Schedule An Appointment Today!
Locations Served
Archer Road Pet Resorts is happy to be able to offer bathing & grooming for your pet. If you're planning a vacation and you need to ensure your furry friend is in good hands — book a stay at our pet resort! We serve the following areas: Archer, Arredondo, East Bronson, Gainesville, Jonesville, Newberry, Raleigh, Tioga & Williston, Florida.